Day 2 :
Keynote Forum
Rizzoli Orthopaedic Institute, Italy

Biography:
Greggi T is a surgeon and specialist in Orthopedics and Biomedical Technologies. Since 1991, he has been focusing exclusively on spinal surgery. He has\r\npublished over 200 scientific papers in reputed journals and has been serving as an Editorial Board Member of repute. Since 2000, he had positions of responsibility\r\nat the Department of Surgery of Deformities of the Spine and from 2009 till date, he is the Director of Department of Surgery of Deformities of the Spine.
Abstract:
Scoliosis is a three dimensional deformity of the spine which considered for many years one of the most challenging deforming\r\npathologies to manage. The early onset scoliosis (EOS) is defined as the appearance of scoliotic deformity before the age of\r\nten. The EOS is potentially a challenging pathology which should be considered a fatal, disabling and hard to manage disease\r\nparticularly when it is severe and progressive. Due to the natural history of the EOS which include severe deformity, restrictive\r\npulmonary disease, cardiac disease, and early mortality, the early diagnosis of this disease has a paramount importance to\r\nimprove the survival and quality of life of these patients. The early diagnosis may be made in severe cases in the early stages by\r\nparents or health care personals however the diagnosis in less severe cases need a precise screening programs and can even be\r\nmissed in the very beginning periods of the disease. To avoid the later, a precise clinical evaluation and physical examination\r\nof pediatric patients should be programmed and performed.. Deciding the strategy to manage EOS depends on many factors\r\nincluding the age of the patient, the severity and magnitude of the scoliosis curve, the natural history of the disease, the\r\netiology of the scoliosis including a wide range of syndromes and other pathologies and finally general condition of the patient,\r\nparticularly cardiopulmonary condition. Considering these factors, the surgeon can decide to perform surgery or conservative\r\nstrategies including orthoses and serial derotational castings. A review of the evolution of different techniques to manage EOS\r\nmay help the surgeons for better understanding of the natural history of this pathology and the way they have to confront\r\nwith this. Review the contemporary history of EOS surgical management, reveal the existence of early fusion concept in the\r\nvery beginning period to the extensible and growing systems in the last two decades. Nowadays it is preferred to perform a\r\ntemporary surgery and apply an extensible system to simply buying the time in order to postpone the final fusion to a later\r\ntime to avoid early fusion and eventually growth stop. However it is very important to know that there is not any general\r\nmanagement protocol for EOS and each case should be evaluated individually based on its own characteristics.
Keynote Forum
Kushiro Kojinkai Memorial Hospital Spine Center, Japan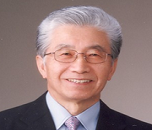 Biography:
Hiroshi Nakagawa, completed his Ph.D from Hokkaido University School of Medicine at 1965 and continued his Internship with U.S. Army Hospital, Zama,\r\nKanagawa, Japan 1965 – 1966 and currently he is associated with Kushiro Kojinkai Memorial Hospital Spine Center, Kushiro. He got Certified by American Board\r\nof Neurological Surgery in 1981 and Japanese Board of Neurological Surgery 1983 apart from that he served much honorable position in Japan and currently he\r\nis working as an Clinical professor at Tokushima University.
Abstract:
Ossification of the posterior longitudinal ligament (OPLL) is often associated with cervical spondylosis (CS) and discogenic\r\ndisease (DD) and one of the main causes of cervical myelopathy in Asian countries.\r\nSurgical strategies in management of OPLL in the cervical spine remain controversial, and are widely different even among\r\nspinal neurosurgeons.\r\nFrom 1997 to 2015, among 788 cases of cervical degenerative disorders, 233 cases of OPLL were treated by anterior\r\napproach in 161 (69.1%), by posterior approach in 68 (29.2%) and by combined approach in 4 (1.7%), while 555 cases of CS\r\nand DD were treated by anterior approach in 464 (83.6%), by posterior in 85 (15.3%) and by combined in 6 (1.1%).\r\nAmong 625 cases which were treated by keyhole anterior approach with interbody cage fixation, 464 (74.2%) were with CS\r\nand DD and 161 (25.8%) with OPLL.\r\nOne-level fixation was more common in CS and DD (57.1%) and two-level fixation was more common in OPLL (64.8%).\r\nSurgical results were satisfactory with a few complications in 88% and fusion rate at one-year follow-ups was 90%.\r\nIn 153 cases of multilevel (more than 3-4 levels) CS and OPLL, posterior expansive laminoplasty mainly unilateral opendoor\r\nlaminoplasty was carried out with reasonable results and a few complications. In cases of apparent instability, lateral mass\r\nfixation was added to laminoplasty.\r\nIn conclusion, keyhole anterior approach with cage fixation is a safe and effective method for one-level and two-level lesion\r\nof cervical spondylosis and discs as well as OPLL. For multilevel canal stenosis with cord compression, posterior expansive\r\nlanimoplasty is the first-choice and effective procedure. The possibility of combined approach is relatively small.